Commercial Movers
Office Relocations
Moving a business needs to be viewed as a mission critical event. During the office moving process, it is probable some segments of your company will be essentially out of business. Files, computers, records and phones will be inaccessible. Your staff may not be able to access the tools they require to serve your customers' needs. Can you afford to trust your future to a moving company that may not perform?
Successfully moving a commercial enterprise is a multi-faceted operation. It requires recognizing the needs of the customer, planning to serve those needs economically and satisfactory, communicating the plan to the customer so we can coordinate our efforts and activities, and providing the necessary men and equipment to handle the job according to the predetermined timetable. Through lengthy experience Vermont Moving & Storage has formulated an organization of methods, equipment, and services that fulfills these requirements.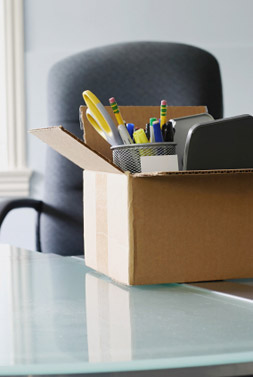 Vermont Moving & Storage offers complete relocation services, with each move tailored to meet the specific needs of our clients. Our Consultant will design a comprehensive plan, which will satisfy all of your moving requirements and give you the most expedient service at the most competitive price.
Your business is exposed to risks well beyond the cost of the movers you engage. Hiring an experienced, commercial office Relocation Company will assure your business is moved quickly, efficiently and cost effectively, minimizing downtime while maximizing productivity.
Meeting with one of our Representatives
Step I: Scheduling a pre-planned meeting with one of our Relocation Consultants eliminates any business interruption which has proved to help achieve the most effective strategy.
Step II: If need be, our Commercial Relocation Consultant can meet with our clients and tutor them on how to pack efficiently.
Step III: We can provide all boxes in any size and packing materials. Our staff can also pack and label your belongings if needed. Also we can provide specialty-packing supplies for any antiques or valuable items.
Step IV: Labeling will be done in conjunction with the floor plan or to the client's specifications.
Step V: Appropriate protection will be applied on and around all spaces being worked on in all buildings.
Step VI: As our crew arrives, they will pack every office item ranging from file cabinets, and fax machines, to blueprints and documents. We will have them loaded orderly to ensure an efficient unloading process. All furniture shall be properly wrapped as well.
Step VII: Vermont Moving & Storage follows a specific guideline that involves our team and on-site manager completing a step by step wrapping, labeling, and loading the trucks. Safety is paramount in all of our moves.
Step VIII: Our specialists have mastered how to unpack and setup to our client's specific desire. We provide protection on all walls, doors, and any other part of the building that needs it.
Please contact Vermont Moving & Storage, Inc. today to set up a free consultation
Get started today with a FREE ESTIMATE!